Warning! Do NOT Download Without a VPN!

Your IP Address is

. Location is

Your Internet Provider and Government can track your download activities! Hide your IP ADDRESS with a VPN!

We

strongly recommend using

a VPN service

to anonymize your torrent downloads.

It's FREE!

START YOUR FREE TRIAL NOW!
Dutch ISPs Must Block The Pirate Bay Despite Fierce Protest, Court Rules
Dutch ISPs Ziggo and XS4ALL must block access to The Pirate Bay, the Amsterdam Court ruled today. The verdict is the latest in a long-running legal battle that started over a decade ago. The verdict, which was issued despite a long list of defenses, opens the door to more pirate site blockades in the Netherlands.

From: TF, for the latest news on copyright battles, piracy and more.

The Pirate Bay is blocked in dozens of countries around the world. In most cases, ISPs are ordered to take action after a relatively short legal process.

In the Netherlands, however, pirate site blocking has proven to be a rather cumbersome and slow-moving process, lasting over a decade.

The blocking battle started in 2010 when Dutch anti-piracy group BREIN went to court, demanding that local ISP Ziggo should block The Pirate Bay. The ISP, which was later joined by XS4ALL, fought tooth and nail and used all options at its disposal to prevent a blocking requirement.

Appea...

Read entire story at TorrentFreak
Former Police Officer Handed 12 Month Sentence For Selling Pirate TV Devices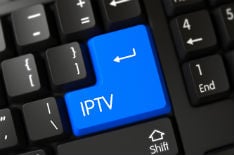 A former police officer, currently serving a six-year sentence for running a cannabis farm, was handed an additional 12 months inside yesterday for running a pirate streaming operation. Daniel Aimson, who sold piracy-configured devices and ran an online streaming portal, pleaded guilty to conspiracy to commit fraud.

From: TF, for the latest news on copyright battles, piracy and more.

Over the years there have been many claims that people involved in piracy are linked to other areas of criminality but a case concluded yesterday probably wasn't the leading example the authorities had in mind.

In 2017, Greater Manchester Police (GMP) assisted by the Federation Against Copyright Theft (FACT) launched an investigation into Daniel Aimson, who at the time was a serving officer with the force. Another matter, which we'll come to shortly, triggered an investigation into Aimson's finances and his connection to A1MSN Ltd, a company registered in the UK dur...

Read entire story at TorrentFreak
BREIN Shut Down 564 Pirate Sites & Blocked 258 Pirate Bay Proxies in 2019
BREIN has published the results of its 2019 anti-piracy campaign. In addition to shuttering 564 downloading and streaming platforms, the group had The Pirate Bay and 258 of its mirrors and proxies blocked by ISPs. More than 330 similar platforms shut themselves down.

From: TF, for the latest news on copyright battles, piracy and more.

Founded in 1998, BREIN is one of the world's most recognizable anti-piracy groups and has taken on some of the largest names in piracy, including the infamous Pirate Bay.

BREIN has a laundry list of significant anti-piracy victories under its belt, not only by introducing site blocking to the Netherlands via a case against The Pirate Bay but also winning a landmark decision in the Filmspeler case, which found that selling piracy-configured set-top boxes is illegal under EU law.

Many of BREIN's achievements aren't so widely publicized in real-time but via its ...

Read entire story at TorrentFreak
Publishers Sue the Internet Archive Over its Open Library, Declare it a Pirate Site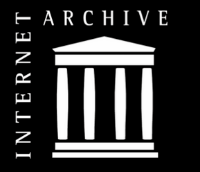 Several major publishers have filed a copyright infringement lawsuit in a New York court targeting the Internet Archive's Open Library. According to the complaint, the project is a massive and willful infringement project that amounts to little more than a regular pirate site.

From: TF, for the latest news on copyright battles, piracy and more.

Back in March, the Internet Archive responded to the coronavirus pandemic by offering a new service to help "displaced learners".

Combining scanned books from three libraries, the Archive offered unlimited borrowing of more than a million books, so that people could continue to learn while in quarantine.

While the move was welcomed by those in favor of open access to education, publishers and pro-copyright groups slammed the decision, with some describing it as an attempt to bend copyright law and others declaring the project as mass-scale piracy.

Today, maj...

Read entire story at TorrentFreak
Rights Alliance Reinforces Pirate Site Blocking Agreement With Danish ISPs
Anti-piracy group Rights Alliance has agreed on a new version of its Code of Conduct, where local Internet providers agree to voluntarily block pirate sites. ISPs will take this action if there's a valid court order against a competing ISP. The new agreement makes it easier for Rights Alliance to expand site blocking without court approval. For example, when new proxy sites appear.

From: TF, for the latest news on copyright battles, piracy and more.

For more than a decade, Denmark has been a a frontrunner when it comes to pirate site blockades.

The first blocks date back to 2006 when music industry group IFPI filed a complaint targeting the unlicensed Russian MP3 site AllofMP3.

Not much later, Denmark became the first European country to force an ISP to block access to The Pirate Bay. Since then, many other pirate sites have received the same treatment.

Denmark's Voluntary Pirate Site Blockades

The Danish model is seen as a prime example by copyright holders worldwide, partly because of successes in court but...

Read entire story at TorrentFreak
How Anonymous Are Cloud Torrenting Services?
Cloud torrenting services are an ideal tool to download content swiftly. They also help to hide your IP-address from the public at large. However, are they really anonymous? We asked the leading cloud torrenting services what their policies are.

From: TF, for the latest news on copyright battles, piracy and more.

Every day, millions of people download files through BitTorrent. This works well but there is one major drawback; everything you download can be tracked.

To bypass this privacy concern many people have started to use VPNs, many of which provide good anonymity. Others prefer cloud torrenting tools, which also help to hide users' IP-addresses.

Over the past few years we've regularly asked VPN providers how anonymous they really are. However, little is known about the privacy policies and logging practices of cloud torrenting services. Today, we hope to fill this gap....

Read entire story at TorrentFreak
ACE/MPA Seize Four More Sites For Facilitating Movie & TV Show Piracy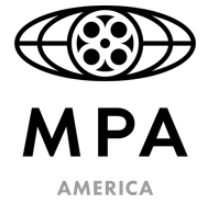 The Alliance for Creativity and Entertainment and the Motion Picture Association of America have 'seized' four more domains for being involved in piracy activities. While the domains don't appear to be particularly big players, they add to a growing list of online portals being quietly placed under the control of the massive global anti-piracy coalition.

From: TF, for the latest news on copyright battles, piracy and more.

Domain takeovers and seizures have been part of the piracy landscape for at least 15 years.

Previously implemented mostly by government agencies, including the Department of Justice and U.S. Immigration and Customs Enforcement (ICE) as part of criminal investigations, seizure banners are used as messages to deter former and would-be pirates.

Given the finite resources of law enforcement agencies and their tendency to focus on high-profile targets, domain seizures/takeovers are now much more likely to be actioned privately. This usually involves an approach to a site owner by e...

Read entire story at TorrentFreak
Netflix Impostor Bombards Google With Fake DMCA Takedown Notices
From just a few thousand flagged URLs per week the number of DMCA takedown notices Netflix sent to Google skyrocketed to over a million recently. The reason for this increase wasn't clear initially but Google now believes that it's dealing with a Netflix impostor, which could be a pirate site trying to downrank the competition.

From: TF, for the latest news on copyright battles, piracy and more.

Earlier this month we reported on an interesting trend. Suddenly, the number of DMCA takedown notices sent by Netflix to Google shot through the roof.

As a possible explanation, we suggested an increase in enforcement following the surge of piracy during the COVID-19 pandemic. However, there were also some signs that hinted towards possible abuse by a third party.

After our publication, the number of 'Netflix' DMCA notices sent to Google only increased. Two weeks ago the streaming platform reportedly flagged 1.2 million pirate URLs in a month, a sharp contrast to t...

Read entire story at TorrentFreak
Watch Tower DMCA Subpoena Row Settled After Judge Hands Out Vulgarity Warning
A row over whether a judge should allow the Watch Tower Bible and Tract Society to obtain the identity of someone who uploaded 'pirated' Jehovah's Witness videos to YouTube is effectively over. Concluding possibly one of the most foul-mouthed cases on record, the judge dismissed all claims of fair use while advising an anonymous movant that vulgarity in court filings "is not a good idea".

From: TF, for the latest news on copyright battles, piracy and more.

Back in March we reported that the Watch Tower Bible and Tract Society, the publisher for the Jehovah's Witness religious group, had gone to court to obtain a DMCA subpoena.

The aim of the group was to discover the personal details of a self-declared 'apostate' who uploaded Jehovah's Witness sermons to YouTube in breach of copyright. These are usually open-and-shut cases but when an anonymous movant stepped in to contest the application, things got pretty stormy to say the least.

As reported in April, the anonymous individual filed a series of documents wit...

Read entire story at TorrentFreak
US Court Hands Down Preliminary Injunction Against Pirate IPTV Provider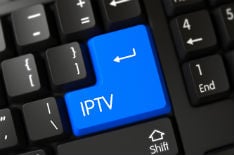 A Florida district court judge has handed down a highly-restrictive preliminary injunction against a 'pirate' IPTV provider trading under various names including CBC and X-View. The case was originally filed under seal by TV broadcaster DISH Networks, whose representative tracked down the alleged operator in Belize.

From: TF, for the latest news on copyright battles, piracy and more.

Pirate IPTV services have flourished in the past few years with little to hold them all back.

To counter the threat, however, US-broadcaster DISH Network hasn't taken its foot off the gas, filing numerous lawsuits in local courts in an effort to shut at least some of them down.

DISH seems to pick its targets wisely, enjoying success in many of not all of its lawsuits. This week the company added another victory to its collection after obtaining a preliminary injunction to prevent a pirate IPTV service from infringing its rights.

Filed under seal back in late Janua...

Read entire story at TorrentFreak